PAST PUBLIC SHOWS
Feburary 24th 2023
Improv + 2023



This show was a great success.
October 28th 2022
Improv - 2022




Improv+ 2022
This show was performed twice on March 5th, 2022. There where audiences of over 320 people, to see a new show, which included Improv, Comedy and new musical parody scenes.  There was audience participation, and the audience rated the show 4.8 out of a possible maximum 5.0.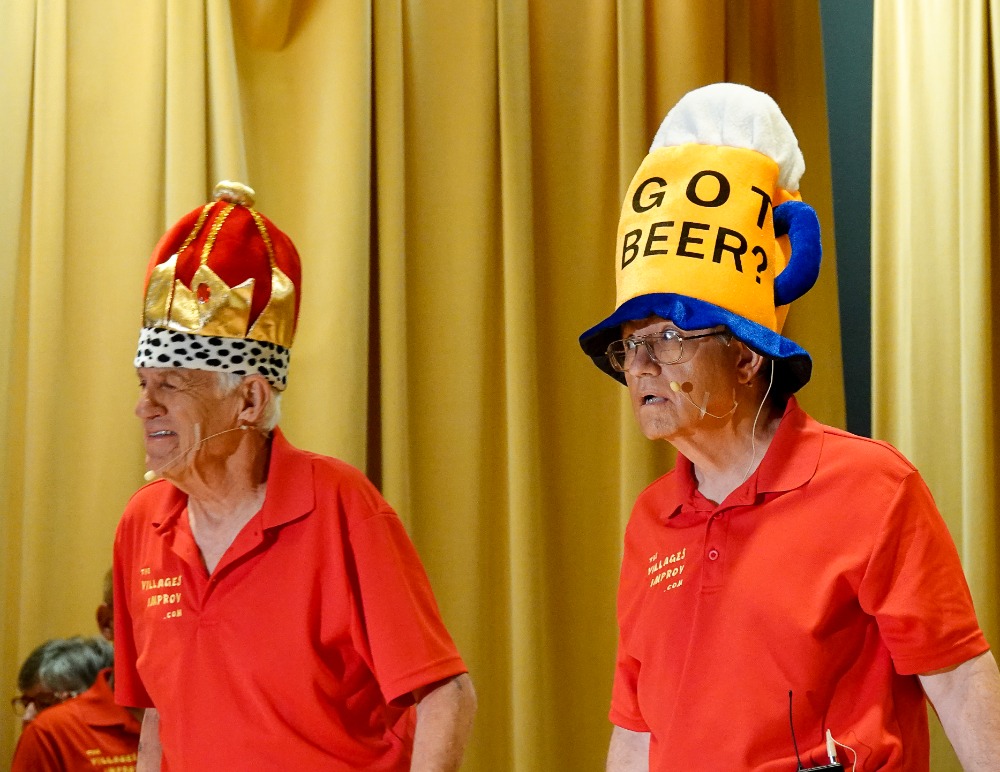 Pure Improv 2021
This show was performed on July 23rd, 2021. There was an audience of over 250 people, to see a hilarious show.


Improv & Comedy 2021
This show was performed on April 30th, 2021 with a COVID restricted audience of 170 people. It debuted a new style of Improv for our club.

Improv at M. Benz Club March 10, 2020
This was our first private show for a Villages Life Style Club.  We incorporated many different Improv games and skits. We had original music composed for the show by member Wayne Richards.


Improv, Comedy, & Magic
This was our first live public show on Feb. 25, 2019.  We had an audience of over 350 people.
This show had Improv Games, Standup Comedy, and two magicians.  It was great fun for everyone.

Private shows

South of 44 - Summer 2022
Florida Club - Feb.2023
Mercedes Benz Club - Dec. 2022
Mystic Ice Cream - March 2023
Mystic Ice Cream - Summer 2021
Wisconsin Club - 2022