Reviews from audience members of Improv-2022-Oct. 28th, 2022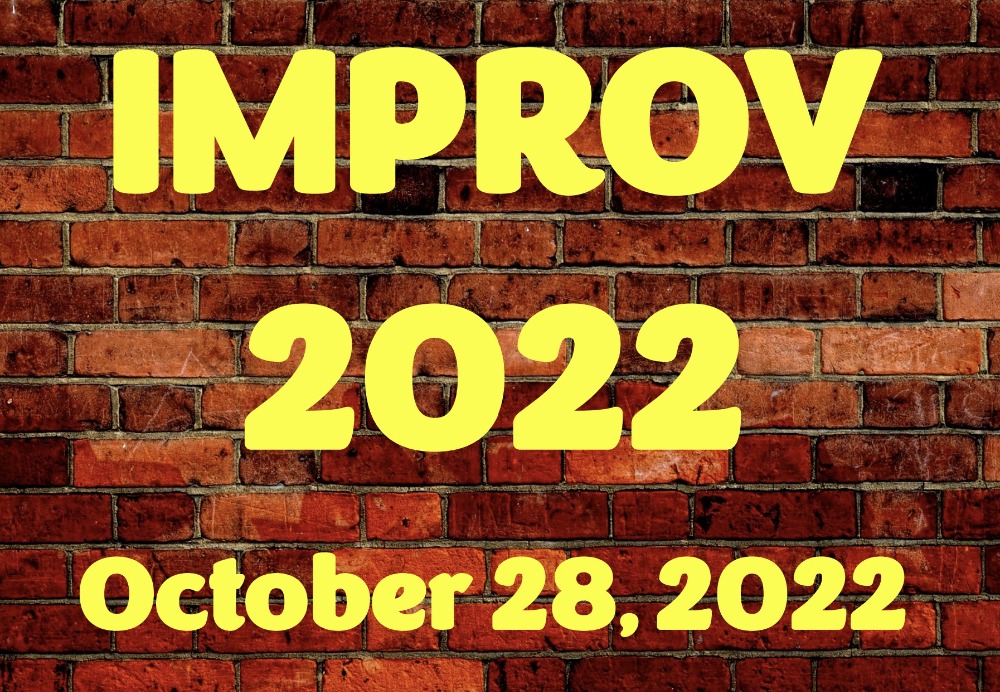 Feedback on Improv -2022
Jeri Sue Johnson⭐⭐⭐⭐ 4.55 Really enjoyed the evening.
I think it's amazing how creative your actors are...
Only problem I had (other than the obnoxious guests who felt they were the only ones there) was the MC. There were times we could not understand him.
Will look forward to your next show....and keep Debbie in the limelight. She's good!!
Shelly Sords⭐⭐⭐⭐ 4.56
⭐⭐⭐⭐ 4.55 They were all very good however that Lynn was outstanding what a funny funny guyThey were all very good however that Lynn was outstanding what a funny funny guy
Joyce Caracci⭐⭐⭐⭐ 4.56 Once again, the Improv Team produced an exceptional show!
Laughs galore!
Loved the energy and enthusiasm of the players!
Highly recommend!
Mike Sords⭐⭐⭐⭐ 4.56 The show was excellent and interactive with the audience. Really enjoyed it.
Thanks




Reviews from audience members of Improv+ 2022 on March 5th, 2022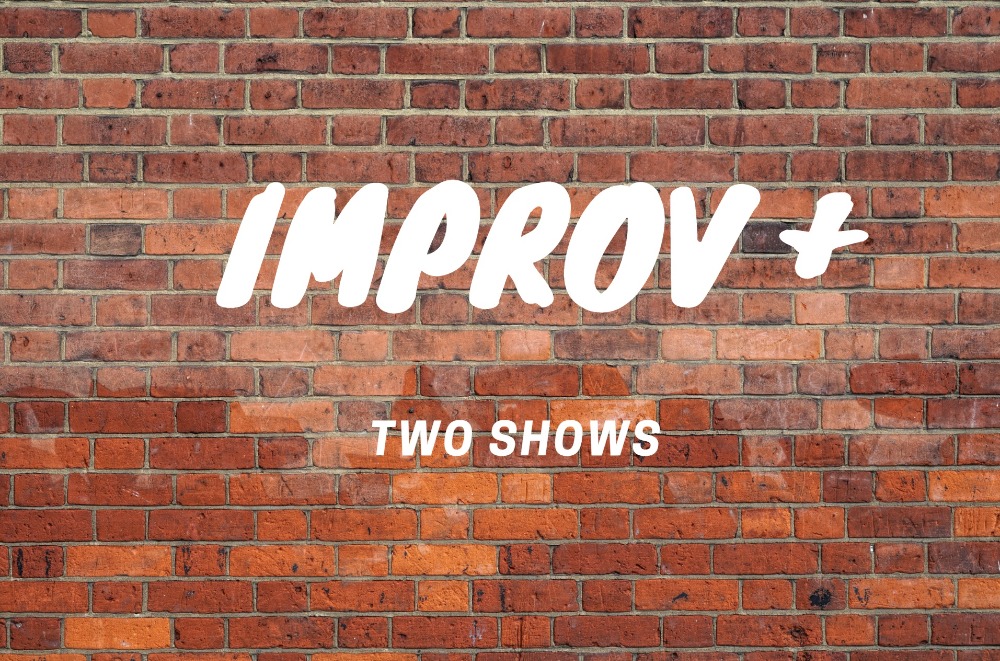 Gloria Griebahn Kazimer⭐⭐⭐⭐ 4.54 The show was fun, the seating was very comfortable, not over crowded, and visibility was great. Really appreciate seeing a show for just $5 too!
Carolyn Cass⭐⭐⭐⭐ 4.55 --
Carol A Wahlenmayer⭐⭐⭐⭐ 4.54 lots of fun for us AND the improv participants
Anonymous ⭐⭐⭐⭐ 4.54 --  
Joyce Caracci  Your team was great! I especially Loved the skit with the two bakers. Hilarious!
It was wonderful to be able to laugh a good belly laugh once again!
Congrats to all!
Can't wait to see another show!
Thanks for a fun evening!Karen Gardner⭐⭐⭐⭐ 4.57 --
Larry Pinter⭐⭐⭐⭐ 4.58 They did alot of talking over each other. Hard to understand what they were saying in times
Linda Wilson⭐⭐⭐⭐ 4.58 We loved the show. We just wished it was about 30 minutes longer since it didnt really start on time. Great job to the whole team.
Bonnie Kipke⭐⭐⭐⭐ 4.57
Wesley MERCHANT⭐⭐⭐⭐ 4.57 Very Entertaining and liked the variety.
For years I was a fan of TV show "Whose Line Is It?" and
glad to see the Improv taking advantage of a similar format.  Wes
PEGGY BAKER⭐⭐⭐⭐ 4.57 It was fun.
Tweet Coleman⭐⭐⭐⭐ 4.57 Mike Roth did a good job at organizing
the group. I would go again. Thx
Lisa Wright⭐⭐⭐⭐ 4.57
Donald Stitsinger⭐⭐⭐⭐ 4.57 They did a great job.
Larry Rodkin⭐⭐⭐⭐ 4.57 Very funny…clever comments. Loved it!
Art CORRIE⭐⭐⭐⭐ 4.57 Funny , Seemed to need a little fine tuning but entertaining
Kitty Escue⭐⭐⭐⭐ 4.57 Great show
Christine Campbell⭐⭐⭐⭐ 4.96
Russell Fischer⭐⭐⭐⭐⭐ 5.00 Had a great time
Wes Rocky Congratulations Mike and the Ensemble for a superb performance tonight! What a team!!!  I am impressed with your coaching and organizational skills. The show was attended by a huge  and  happy audience. Too bad you were not performing, you are an amazing improvisor. Thank you also for your kindness by inviting me to have fun. I appreciate it ! I am interested in attending the improv theatre next meeting.
claudia nuzio⭐⭐⭐⭐ 4.58 Great show
Lou Samuel Glaser⭐⭐⭐⭐ 4.58 Had a great time
Michael Roth⭐⭐⭐⭐ 4.57 Great show, I enjoyed every moment
Jennifer Rawley⭐⭐⭐⭐ 4.58 Fun way to spend an evening. I would be happy to see this group again.
John Kong⭐⭐⭐⭐ 4.58 Fun times. Too bad there was a minor technical difficulty that caused the audience submission cards to be cut from the show.
Earl Hearst⭐⭐⭐⭐ 4.57 Larry Rodkin was terrific!
Elaine Watson⭐⭐⭐⭐ 4.58 We enjoyed ourselves and did have some laughs…glad we went but probably wouldn't go again
JOHN g KASE⭐⭐⭐⭐ 4.57 All of my guests had a rollicking good time, great venue, comfortable. Actors were terrific.
Winter 2022